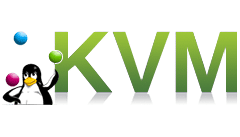 KVM stands for Kernel based Virtual Machine and is the virtualization software that will fit almost every kind of VPS hosting requirement. For reliable and affordable KVM VPS hosting solutions, your search ends at Hostinit.Com. We have the best KVM hosting plans in place along with an excellent customer support team available around the clock to take care of your KVM hosting requirements.
Selecting a KVM VPS hosting plan with Hostinit, gives you more of everything. Every VPS is protected and works as in independent server and each virtual machine will have private virtualized hardware like a network card, disk and all the tools that you will require to manage your KVM virtual server with the end of your fingertips.
Opting for a KVM VPS hosting plan will accommodate the future needs of your business as well, Even if you already have a Web site, it is good idea to switch to a VPS so as to enhance your online presence with no further delay.
If you are confused about the KVM hosting plan that will work for your requirements, our customer support engineers will assist you through the process of choosing the perfect plan that fits your hosting needs.