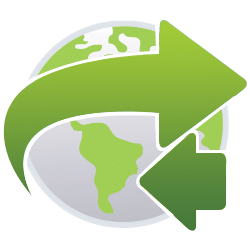 If you already have a domain, but are unsatisfied with your provider, don't worry. We also offer quick domain transfer service at no additional fees. Hostinit is the best name when you want reliable domain transfer solutions for any kind of business or individual requirements.
There are a few points that you will need to keep in mind for quick and easy transfer of your domain.According to ICANN rules, you have to verify that it's at least 60 days after your registration date or last domain transfer. You also have to make sure that the domain is unlocked. After this, you must get your domain authorization code which is like a pass code required to transfer your domain.
All domain transfers with Hostinit will be flawless. During the domain transfer process, the name servers of your domains are not altered so that you will not need to face any downtime which may occur due to the domain transfer process.
Transfer your existing domain now with Hostinit.Com.